On this GitHub Pages based website I publish and present Flutter web application demos. Some demos are related to Flutter packages I have published and work on in my free time.
All the demos and live samples here are published as single page web apps in sub-folders to this GitHub Pages site. Use the above links table to learn more about them and try them out.
In the Blog section I occasionally publish Flutter related articles. I also go through selected Flutter Issues that I have submitted, provide links to code samples and demos of them. These are selected cases with code samples that might be of more general interest, than just the issue itself.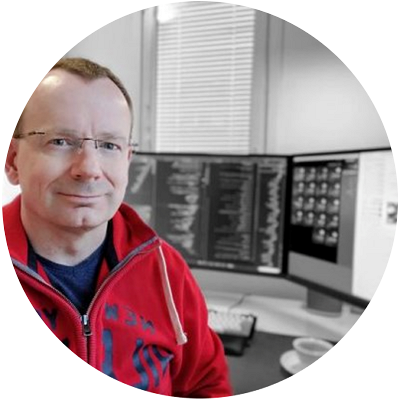 My Twitter handle is @RydMike and I tweet almost exclusively about #Flutter. I also use this website's rydmike.com domain as my verified package publisher account on pub.dev.
Public Projects
My main public Flutter projects are FlexColorScheme and FlexColorPicker.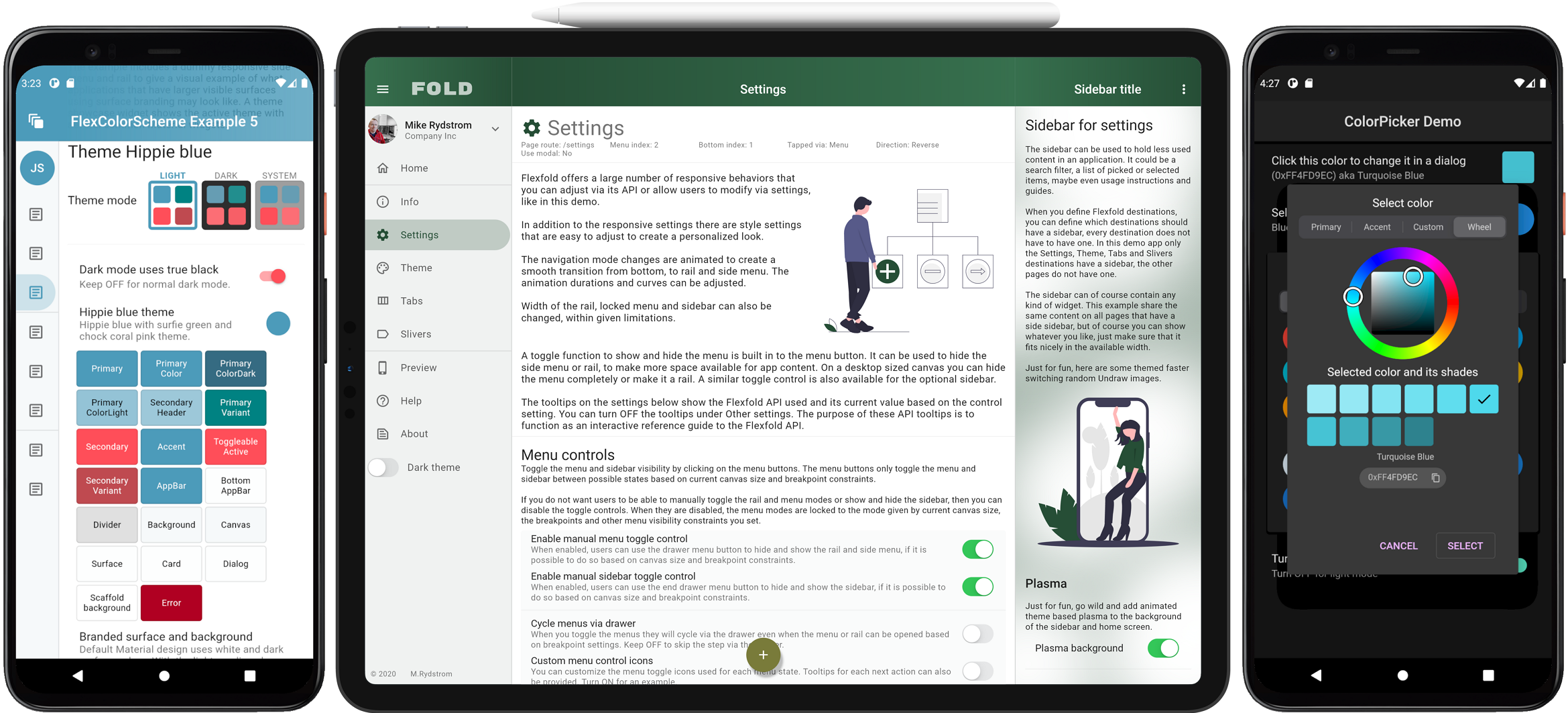 They are published as reusable packages pub.dev, and have live Flutter web examples demonstrating their usage. Flexfold is a work in progress and on hold for the moment. There is a live web demo of it, showing its features in detail, but it is not yet available as a public package.
Welcome, and enjoy the demos!
---
This website is just a simple collection of static markdown files converted to a website by GitHub Pages, so don't expect any fancy features on the site's pages itself, but the demo apps in the site's sub-folders are another story, they contain pixie dust and Flutter magic.
Sure, it would be nice with a fancier layout, proper blog with comments for this site's pages too. So who knows, I might change the site content to a Flutter web application some day. It would be an interesting experiment to make a basic web content management system with Flutter, even if that is not one of Flutter's core strengths.
Page updated 1.5.2022